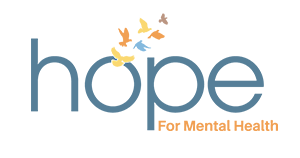 As the severity of COVID-19 virus becomes more apparent, I wanted to update our community on how Hope For Mental Health plans to move forward. Hope For Mental Health main priority is the health and safety of our staff, families and individuals accessing our services.  For this reason, the Schizophrenia Society has temporarily suspended face to face programming. In saying this, the society is dedicated to helping our community, we understand families and individuals living with mental illness will need continued support during the COVID-19 crisis. For this reason, Hope For Mental Health has elected to continue providing support through the use of technology. You can find links to our online support groups under our COVID-19 section on our website.
As a reminder please stay safe and keep up to date on the newest information regarding the COVID-19 virus. We have included several approved links on our website to give you the most recent information on the best safe practices and recent developments regarding the Corona Virus.
If you are experiencing a significant decrease in your mental health please contact Mobile Crisis, they can be reached at 902-429-8167 or 1-888-429-8167 (toll free). Their services are available 24/7.
Stay safe everyone, sincerely,
Karen Slaunwhite
Executive Director
Hope For Mental Health